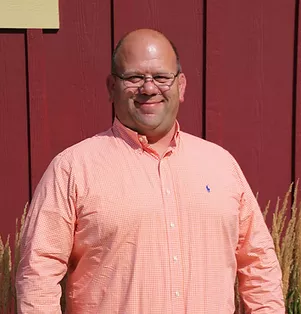 I grew up on a family farm in Jefferson, Wisconsin. Our family raised corn, soybeans, wheat, and alfalfa, as well as hogs and beef cattle. I earned bachelor's degree in Animal Science from the University of Wisconsin—Madison. And upon graduation, worked in various agriculture-related positions, including beef procurement, swine herdsman, and production management in the meat industry. In 1999, I began my career as a financial advisor. Since then, I has been applying farm values to financial advising services. Those include: love of the land, determination, hard work, persistence, optimism, building solid relationships, and helping the next generation.
I enjoy getting back to the family farm, hiking in the outdoors, sporting clays, fishing, watching UW Badger sports, and cheering on my children in team sports.
I currently live in Waupun, Wisconsin with my wife, Valerie, who grew up on a local dairy farm.  We have five children and one grandchild.
I love to work with people who have farming in their blood —either through working on the farm or supporting agriculture in some other way.
We can't wait to work with you!